Cc ision course set tacho delay
4th March 1977
Page 10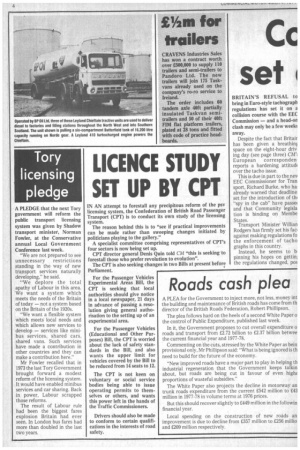 Page 11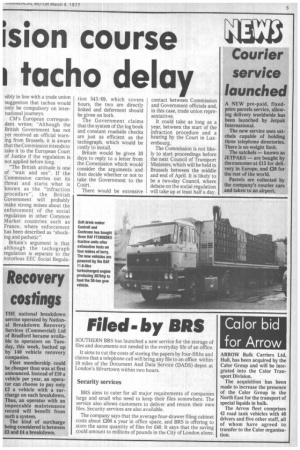 Page 10, 4th March 1977 —
Cc ision course set tacho delay
Close
BRITAIN'S REFUSAL to bring in Euro-style tachograph regulations has set it on a collision course with the EEC Commission — and a head-on clash may only be a few weeks away.
Despite the fact that Britair has been given a breathing space on the eight-hour driv ing day (see page three) CM': European correspondem reports a hardening attitudi over the tacho issue.
This is due in part to the nevi EEC Commissioner for Iran sport, Richard Burke, who ha! already warned that deadline! set for the introduction of th( "spy in the cab" have passe( and that Community legisla tion is binding on Membe States.
Transport Minister Willian Rodgers has firmly set his faci against making regulations fo the enforcement of tacho graphs in this country.
Instead, he seems to 13, pinning his hopes on gettinl the regulations changed, pos sibly in line with a trade union suggestion that tachos would only be compulsory on international journeys.
CM's European correspondent writes: "Although the British Government has not yet received an official warning from Brussels, it is aware that the Commission intends to take it to the European Court of Justice if the regulation is not applied before long.
"The British attitude is one of -wait and see". If the Commission carries out its threat and starts what is known as the "infraction procedure", the British Government will probably make strong noises about the enforcement of the social regulation in other Common Market countries such as France, where enforcement has been described as "shocking and pathetic".
Britain's argument is that although the tachograph regulation is separate to the notorious EEC Social Regula tion 543/69, which covers hours, the two are directly linked and deferment should be given on both.
The Government claims that the system of the log book and constant roadside checks are just as efficient as the tachograph, which would be costly to install.
Britain would be given 30 days to reply to a letter from the Commission which would consider the arguments and then decide whether or not to take the Government to the Court.
There would be extensive contact between Commission and Government officials and, in this case, trade union representatives.
It could take as long as a year, between the start of the infraction procedure and a hearing by the Court in Luxembourg.
The Commission is not likely to start proceedings before the next Council of Transport Ministers, which will be held in Brussels between the middle and end of April. It is likely to be a two-day Council, where debate on the social regulation will take up at least half a day.