2600 costs after fake disc was found in vehicle
3rd July 2003
Page 20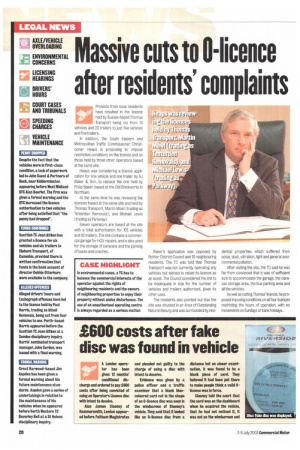 Page 21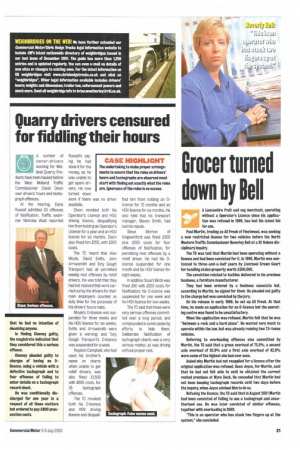 Page 20, 3rd July 2003 —
2600 costs after fake disc was found in vehicle
Close
A London operator has been given 12 months' conditional dis charge and ordered to pay E600 costs after being convicted of using an Operator's licence disc with intent to deceive.
Alan James Clooney of Kammersmith, London appeared before Feitham Magistrates and pleaded net guilty to the charge of using a disc with intent to deceive.
Evidence was given by a police officer and a traffic examiner that a blank bluecoloured card cut in the shape of an D-licence disc was seen in the windscreen of Clooney's vehicle. They said that it looked like an 0-licence disc from a distance but on closer examination, it was found to be a blank piece of card. They believed It had been put there to make people think a valid 0licence was in force.
Clooney told the court that the card was on the dashboard when he acquired the vehicle, that he had not noticed ft, It was not on the windscreen and that he had no Intention of deceiving anyone.
In finding Clooney guilty, the magistrate indicated that they considered this a serious offence.
Clooney pleaded guilty to charges of having no 11licence, using a vehicle with a defective tachograph and to four offences of falling to enter details on a tachograph record sheet.
He was conditionally discharged for one year in a respect of all these matters but ordered to pay £600 prosecution costs.