Go for EEC fund: MPs
3rd July 1982
Page 5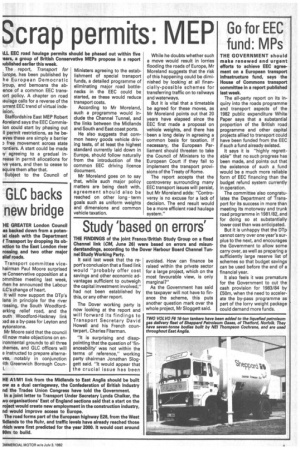 Page 5, 3rd July 1982 —
Go for EEC fund: MPs
Close
THE GOVERNMENT should make renewed and urgent efforts to achieve EEC agreement on a European transport infrastructure fund, says the House of Commons transport committee in a report published last week.
The all-party report on its inquiry into the roads programme and transport aspects of the 1982 public expenditure White Paper says that a substantial proportion of the British road programme and other capital projects allied to transport could have been funded from the EEC if such a fund already existed.
It says it is "highly regrettable" that no such progress has been made, and points out that the existence of such a fund would be a much more reliable form of EEC financing than the budget refund system currently in operation.
The committee also congratulates the Department of Transport for its success in more than meeting its motorway and trunk road programme in 1981/82, and for doing so at substantially lower cost than was anticipated.
But it is unhappy that the DTp cannot carry over one year's surplus to the next, and encourages the Government to allow some carry over, as well as preparing a sufficiently large reserve list of schemes so that budget savings can be used before the end of a financial year.
It also feels it was premature for the Government to cut the cash provision for 1983/84 by £50m, when the need to accelerate the by-pass programme as part of the lorry weight package could demand more funds.