Cummins-uppance for the Hawk
3rd July 1982
Page 40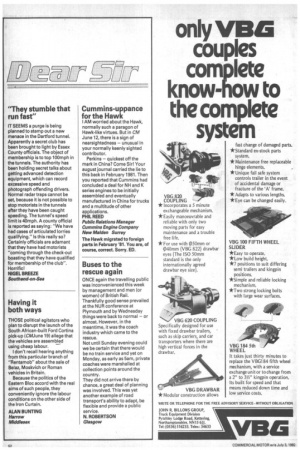 Page 40, 3rd July 1982 —
Cummins-uppance for the Hawk
Close
I AM worried about the Hawk, normally such a paragon of Hawk-like virtues. But in CM June 12, there is a sign of nearsightedness – unusual in your normally keenly sighted contributor.
Perkins – quickest off the mark in China? Come Sir! Your august journal carried the lie to this back in February 1981. Then you reported that Cummins had concluded a deal for NH and K series engines to be initially assembled and eventually manufactured in China for trucks and a multitude of other applications.
PHIL REED Public Relations Manager Cummins Engine Company New Malden Surrey
The Hawk migrated to foreign parts in February '81. You are, of course, correct. Sorry. ED.