*Negative in triplicate
31st May 1968
Page 45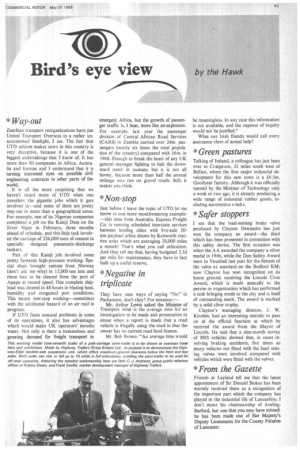 Page 45, 31st May 1968 —
*Negative in triplicate
Close
They have neat ways of saying "No" in Parliament, don't they? For instance:—
Mr. Arthur Lewis asked the Minister of Transport what is the average time for an investigation to be made and prosecution to ensue when a report is Made that a road vehicle is illegally using the road in that the owner has no current road fund licence.
Mr. Bob Brown: "An average time would be meaningless. In any case this information is not available, and the expense of inquiry .would not be justified."
What our Irish friends would call every assistance short of actual help?