Mr Marsh approves M23 and M25
31st May 1968
Page 32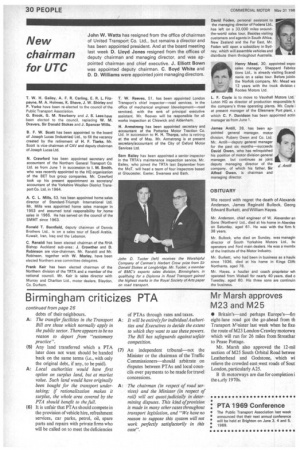 Page 32, 31st May 1968 —
Mr Marsh approves M23 and M25
Close
Keywords :
Counties Of England
,
Local Government In England
,
West Sussex
,
Mid Sussex
,
Pease Pottage
,
Godstone
,
Crawley
,
M25
,
Transport In Buckinghamshire
,
M23 Motorway
,
Roads In England
,
Hospitality / Recreation
• Britain's—and perhaps Europe's—fin eight-lane road got the go-ahead from th Transport Minister last week when he fixe the route of M23 London-Crawley motorwa which will run for 26 miles from Streathar to Pease Pottage.
Mr. Marsh also approved the 12-mil section of M25 South Orbital Road betwee Leatherhead and Godstone, which wi relieve the crowded east-west roads of Souk London, particularly A25.
B th motorways are due for completion i the curly 1970s.