ATS Euromaster, the tyre service provider, has appointed Steve
31st July 2008
Page 15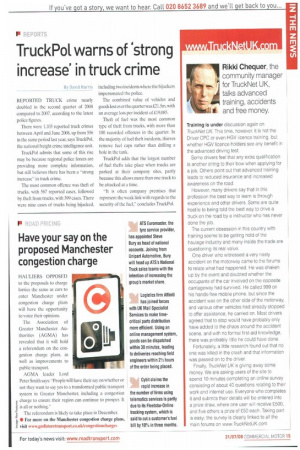 Page 15, 31st July 2008 —
ATS Euromaster, the tyre service provider, has appointed Steve
Close
Keywords :
Technology
,
Navigation
,
British Leyland
,
Unipart
,
Ats Euromaster
,
Gps
,
Telematics
,
Logistics
,
Tracking System
,
Business / Finance
,
Technology / Internet
Bury as head of national accounts. Joining from Unipart Automotive, Bury will head up ATSS National Truck sales teams with the intention of increasing the group's market share.
Logistics firm Atfiniti has joined forces with UK Mail Specialist I Services to make timecritical parts distribution more efficient. Using an online management system, goods can be dispatched within 30 minutes, leading In deliveries reaching field engineers within 21/2 hours of the order being placed.
Cybit claims the rapid increase in the number of firms using telematics services is partly due to its Fleetstar-Online tracking system, which is said to cut a customer's fuel bill by 10% in three months.