HERE'S ONE
30th October 1923
Page 3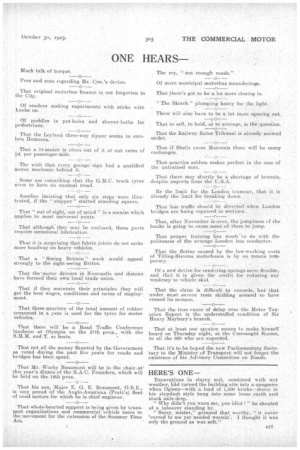 Page 3, 30th October 1923 —
HERE'S ONE
Close
Excavations in clayey soil, combined with wet weather, had turned the building site into a quagmire when Ogwen—with 'a load of 1,500 bricks---drove in his slapdash style bang into some loose earth and stuck axle-deep.
"Why didn't you warn me, you idiot ? "he shouted at a labourer standing by.
" Sorry, mister," grinned that worthy, " it never 'curred to me yer needed warnin'. I thought it was only the ground as was soft."