Q Recently I made an unsuccessful application for a Et licence
30th December 1966
Page 47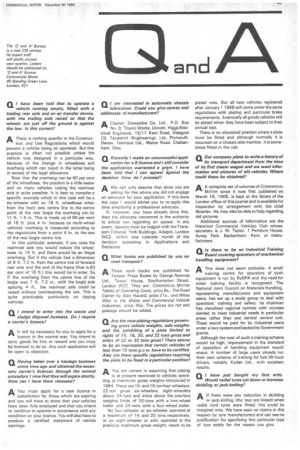 Page 47, 30th December 1966 —
Q Recently I made an unsuccessful application for a Et licence
Close
and I still consider the application warranted a grant. l have been told that I can appeal against the decision. How do I proceed?
AWe can only assume that since you are asking for this advice you did not engage an advocate for your application. If this were the case I would advise you to re-apply this time employing a professional advocate.
It, however, you have already done this. then the advocate concerned is the authority to advise you regarding an appeal. In any event, appeals must be lodged with the Transport Tribunal, York Buildings, Adelphi, London WC2, within one calendar month of the decision appearing in Applications and Decisions.