Inside out, outside in
30th August 1980
Page 54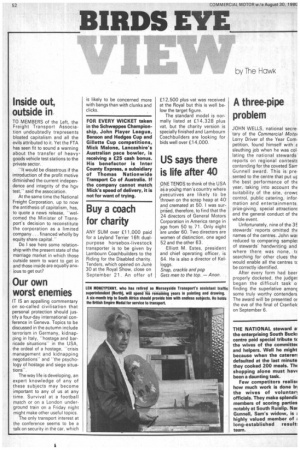 Page 54, 30th August 1980 —
Inside out, outside in
Close
TO MEMBERS of the Left, the Freight Transport Association undoubtedly trepresents bloated capitalism and all the evils attributed to it. Yet the ETA has seen fit to sound a warning about the transfer of heavy. goods vehicle test stations to the private sector.
"It would be disastrous if the introduction of the profit motive diminished the current independence and integrity of the hgv test," said the association.
At the same time the National Freight Corporation, up to now the antithesis of capitalism, has, to quote a news release, "welcomed the Minister of Transport's decision to reconstitute the corporation as a limited company financed wholly by equity share capital."
Do I see here some relationship with the present state of the marriage market in which those outside seem to want to get in and those inside are equally anxious to get out?