Tories plan to focus on transport issues
2nd September 1999
Page 7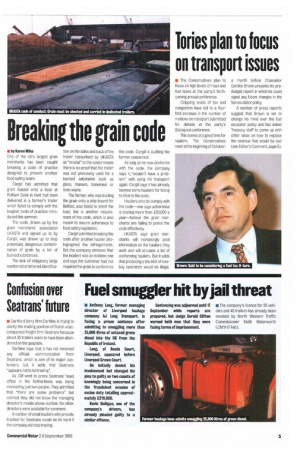 Page 7, 2nd September 1999 —
Tories plan to focus on transport issues
Close
• The Conservatives plan to focus on high levels of road and fuel taxes at the party's forthcoming annual conference.
Crippling levels of tax and congestion have led to a fourfold increase in the number of motions on transport submitted for debate at the party's Blackpool conference.
This comes at a good time for hauliers. The Conservatives meet at the beginning of October: a month before Chancellor Gordon Brown presents his preBudget report in which he could signal any future changes in the fuel escalator policy.
A number of press reports suggest that Brown is set to change his mind over the fuel escalator policy and has asked Treasury staff to come up with other ideas on how to replace the revenue that would be lost (see Editor's Comment, page 6).