spare the blushes
29th July 1977
Page 41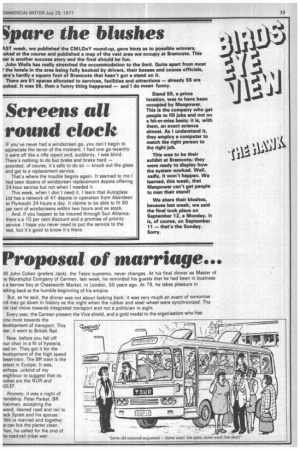 Page 41, 29th July 1977 —
spare the blushes
Close
AST week, we published the CM LDoY round-up, gave hints as to possible winners, loked at the course and published a map of the vast area we occupy at Bramcote. This ear is another success story and the final should be fun.
John Wells has really stretched the accommodation to the limit. Quite apart from most F the hotels in the area being fully booked by drivers, their bosses and course officials, lore's hardly a square foot of Bramcote that hasn't got a stand on it.
There are 61 spaces allocated to services, facilities and attractions — already 55 are ooked. It was 56, then a funny thing happened — and I do mean funny.
Stand 59, a prime location, was to have been occupied by Manpower. This is the company who get people to fill jobs and not on a hit-or-miss basis; it is, with them, an exact science almost. As I understand it, they employ a computer to match the right person to the right job.
This was to be their exhibit at Bramcote; they were ready to display how the system worked. Well, sadly, it won't happen. We learned, this week, that Manpower can't get people to man their stand!