'Dealt ed..
29th July 1977
Page 34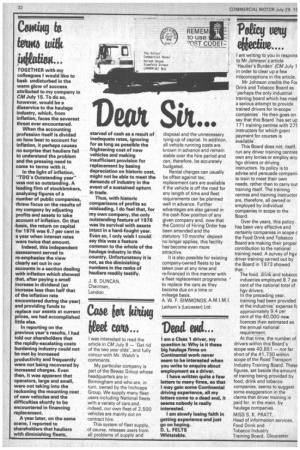 Page 34, 29th July 1977 —
'Dealt ed..
Close
I am a Class 1 driver, my question is: Why is it these big haulage firms on Continental work never seem to be interested when you write to enquire about employment as a driver.
I have written quite a few letters to many firms, so that I may gain some Continental driving experience, all my letters come to a dead end, it seems nobody is really interested.
I am slowly losing faith in getting experience and just go on hoping.
D. L. FELTS Whitstable.