Welsh postbus
29th July 1977
Page 18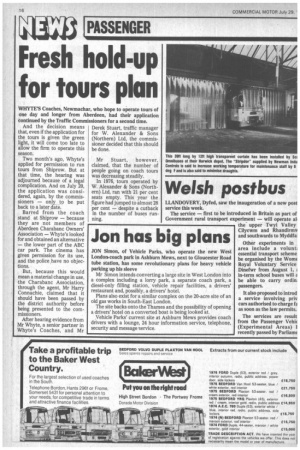 Page 18, 29th July 1977 —
Welsh postbus
Close
LLANDOVERY, Dyfed, saw the inaugeration of a new post service this week.
The service — first to be introduced in Britain as part of Government rural transport experiment — will operate al, the upper Twyi Valley Cilycwm and Rhandirmy and southwards to Myddf a Other experiments in area include a voluntA essential transport scheme be organised by the Wom( Royal Voluntary Service Dinefwr from August 1, 1 in-term school buses will o be able to carry ordin passengers.
It also proposed to introd a service involving priv cars authorised to charge fo as soon as the law permits.
The services are result from the Passenger Vehic (Experimental Areas) I recently passed by Parliamc