. ace to . ace
29th August 1975
Page 26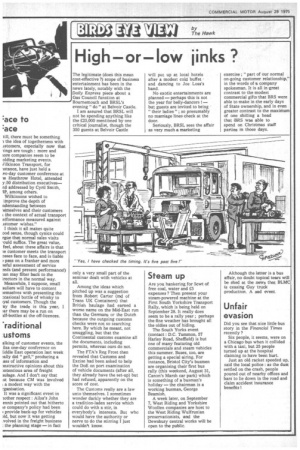 Page 26, 29th August 1975 —
. ace to . ace
Close
till, there must be something the idea of togetherness with astomers, especially now that iings are tough : more and tore companies seem to be olding marketing events. /ilkinson Transport, for Istance, have just held a
'o-day customer conference at ie Heathrow Hotel, attended y 50 distribution executives— rid addressed by Cyril Smith, IP, among others.
Wilkinsons wished to improve the depth of ntlerstanding between iemselves and their customers L the context of actual transport erformance measured against istomer wishes."
I think it all makes quite acid sense, though cynics could [Die that normal sales visits 'mild suffice. The great value, feel, about these affairs is that re castomer meets the transport asses face to face, and is liable pass on a franker and more seful assessment of service eds (and present performance!) ian may filter back to the irectors in the normal way. Meanwhile, 1 suppose, small millers will have to content remselves with presenting the :casional bottle of whisky to iyal customers. Though the ay the trade is this year. I atr there may be a run on 11f-bottles at the off-licences.