BUS STOP!
29th August 1975
Page 17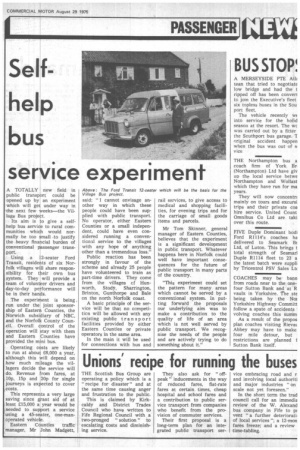 Page 17, 29th August 1975 —
BUS STOP!
Close
A MERSEYSIDE PTE Aft tean that tried to negotiate low bridge and had the t ripped off has been convert to join the Executive's fleet six topless buses in the Sou. port fleet.
The vehicle recently WE into service for the holid season at the resort. The wc was carried out by a fitter the Southport bus garage. T original accident happen when the bus was out of si vice THE Northampton bus a ccach firm of York Br (Northampton) Ltd have giv up the local service betwe Northampton and Wollast which they have run for ma years.
They will now concentri mainly on tours and excursi trips and their private coa hire service. United Count Omnibus Co Ltd are taki over this route.
FIVE Duple Dominant bodi Ford R1114's coaches ha delivered to Seamark Br Ltd, of Luton. This brings t total strength of Seamarl Duple R1114 fleet to 23 a the latest batch were suppli by Tricentrol PSV Sales Ltx COACHES may be bann from roads near to the onefour Sutton Bank and at R vaulx in Yorkshire. The ste being taken by . the Not Yorkshire Highway Committ follow a spate of accidents volving coaches this summ As a result of the propos plan coaches visiting RievaL Abbey may have to make four mile detour, but restrictions are planned f Sutton Bank itself.