New division to give a spares deal
27th August 1976
Page 15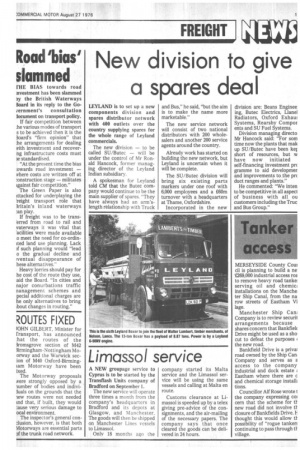 Page 15, 27th August 1976 —
New division to give a spares deal
Close
LEYLAND is to set up a new components division and spares distributor network with 400 outlets over the country supplying spares for the whole range of Leyland commercials.
The new division — to be called SU/Butec — will be under the control of Mr Ronald Hancock, former managing director of the Leyland Indian subsidiary.
A spokesman for Leyland told CM that the Butec company would continue to be the main supplier of spares. "They have always had an arm'slength relationship with Truck and Bus," he said, "but the aim is to make the name more marketable."
The new service network will consist of two national distributors with 200 wholesalers and another 200 service agents around the country.
Already work has started on building the new network, but Leyland is uncertain when it will be complete.
The SU/Butec division will bring six existing parts markers under one roof with 6,000 employees and a £60m turnover with a headquarters at Thame, Oxfordshire.
Incorporated in the new division are: Beans Enginee ing, Butec EIectrics, Llanel Radiators, Oxford Exhaw Systems, Rearsby Compor ents and SU Fuel Systems.
Division managing direct° Mr Hancock said: "For som time now the plants that mak up SU/Butec have been ker short of resources, but w have now initiated self-financing investment pr.( gramme to aid developmer and improvements to ,the pt.( duct ranges and plants."
He commented: "We inten to be competitive in all aspect of business with all ou customers including the Truc and Bus Group."