The Electric is Part of a Family If this type
26th November 1943
Page 15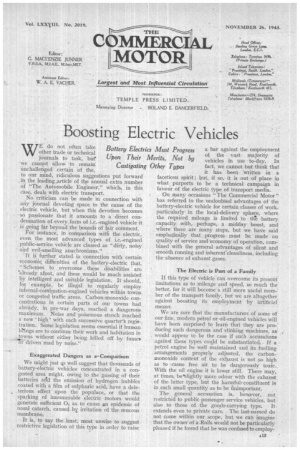 Page 16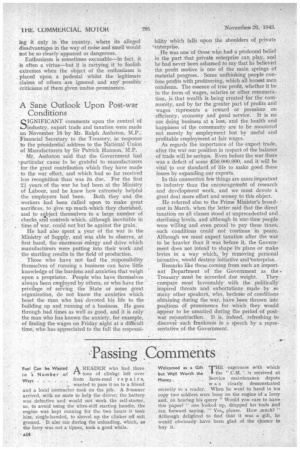 Page 15, 26th November 1943 —
The Electric is Part of a Family If this type
Close
of vehicle can overcome its present limitations as to mileage and speed, so much the better, kir. it will become a still more useful member of the transport family, but we are altogether against boosting its employment by artificial means.
We are sure that the manufacturers of some of Our fine, modern petrol or oil-engined vehicles Will have been surprised to learn that they are producing such dangerous and stinkiug machines, as' , . would appear to be the case if such accusations against these types could be substantiated,. If a petrol engine be well Maintained and its fuelling arrangements properly adjusted, the carbonmonoxide content of the exhaust is not so high as to cause free air, to be dangerously toxic. With the oil engine it is lower still. There may, at times, besslightly more odour with the exhaust of the latter type, but the harmful,constituent is in such small quantity as to be unimportant.
The general accusation is, however, not restrict&l to public passenger service vehicles, but also to those of the goscls-carrying type. It extends even to private cars. The last-named do not come within our scope, but we can imagine that the owner of a Rolls would not be particularly pleased if he found that he was confined to employ ing it only in the country, where its alleged disadvantages in the way of noise and smell would not be so clearly apparent or dangerous. Enthusiasm is sometimes excusable—in fact, it is often a virtue—but it is carrying it to foolish extremes when the object of the enthusiasm is , placed upon a pedestal whilst the legitimate claims of others are ignored and any' possible criticisms of them given undue prominence.