Training points
26th December 1981
Page 3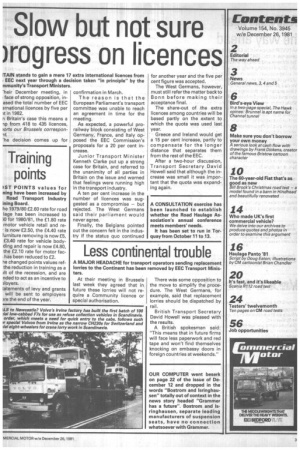 Page 3, 26th December 1981 —
Training points
Close
1ST POINTS values for ning have been increased by Road Transport Industry ining Board.
he 1979/80 £2.60 rate for road lage has been increased to 30 for 1980/81, the £1.80 rate motor vehicle retail and reis now £2.50, the £4.40 rate furniture removing is now £5, £3.40 rate for vehicle bodyding and repair is now £4.80, the £2.10 rate for motor fachas been reduced to £2.
'le changed points values refthe reduction in training as a ilt of the recession, and are nded to act as an incentive to )loyers.
tatements of levy and grants will be sent to employers )re the end of the year.