New oil from Texaco
26th April 1980
Page 9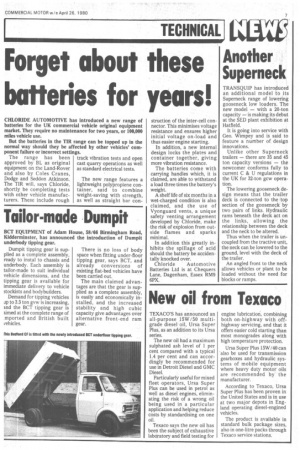 Page 9, 26th April 1980 —
New oil from Texaco
Close
TEXACO'S has announced an all-purpose 15W/50 multigrade diesel oil, Ursa Super Plus, as an addition to its Ursa series.
The new oil had a maximum sulphated ash level of 1 per cent compared with a typical 1.4 per cent and can accordingly be recommended for use in Detroit Diesel and GMC Diesel.
Particularly useful for mixed fleet operators, Ursa Super Plus can be used in petrol as well as diesel engines, eliminating the risk of a wrong oil being used in a particular application and helping reduce costs by standardising on one oil.
• Texaco says the new oil has been the subject of exhaustive laboratory and field testing for engine lubrication, combining both on-highway with offhighway servicing, and that it offers easier cold starting than most monogrades along with high temperature protection.
Ursa Super Plus 15W/40 can also be used for transmission gearboxes and hydraulic systems of mobile equipment where heavy duty motor oils are recommended by the manufacturer.
According to Texaco, Ursa Super Plus has been proven in the United States and is in use at two major depots in England operating diesel-engined vehicles.
The product is available in standard bulk package sizes, also in one-litre packs through Texaco service stations.