John o' Gaunt gets runabout
26th April 1980
Page 11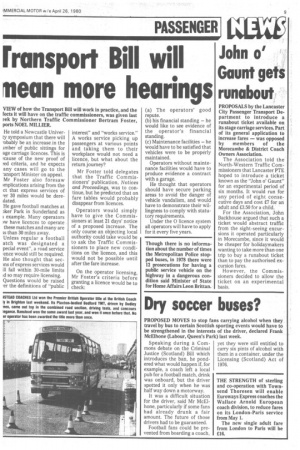 Page 11, 26th April 1980 —
John o' Gaunt gets runabout
Close
PROPOSALS by the Lancaster City Passenger Transport Department to introduce a runabout ticket available on its stage carriage services. Part of its general application to increase fares — was opposed by members of the Morecambe & District Coach Owners Association.
The Association told the North-Western Traffic Commissioners that Lancaster PTE hoped to introduce a ticket known as the "John o' Gaunt" for an experimental period of six months. It would run for any period of eight consecutive days and cost £7 for an adult and £3.50 for a child.
For the Association, John Backhouse argued that such a ticket would abstract traffic from the sight-seeing excursions it operated particularly in Morecambe, since it would be cheaper for holidaymakers wanting to take more than one trip to buy a runabout ticket than to pay the authorised excursion fares.
However, the Commissioners decided to allow the ticket on an experimental basis.