RA FIUME
24th October 2002
Page 4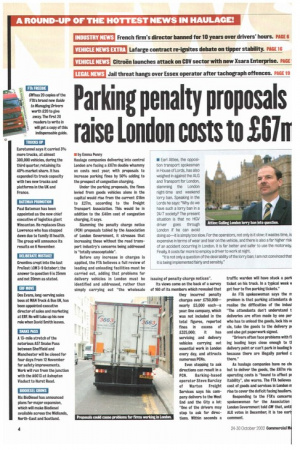 Page 4, 24th October 2002 —
RA FIUME
Close
CAfhas 20 copies of the ETA's brand new Guide ;. to Managing Drivers worth £20 to give away. The first 20 readers to write in
11, will get a copy of this indispensable guide.
INNS VP
Eurotunnel says it carried 3% more trucks, at almost 300,000 vehicles, during the third quarter, retaining its 40% market share. It has expanded its truck capacity with two new tracks and platforms in the UK and France.
BATENUIN PROMOTKNI
Paul Bateman has been appointed as the new chief executive of logistics giant Wincanton. He replaces Chas Lawrence who has stepped down due to family Ill health. The group will announce its results on 6 November.
DELIBERATE MKSTAKO
Gremlins crept into the last ProTest I GM3-9 October); the answer to question 6 is 25mm and not 20mm as stated.
BIF NNE
Des Evans, long-serving sales boss at MAN Truck & Bus UK, has been appointed executive director of sales and marketing at ERF. He will take up his new role when David Smith leaves.
SHAKE PASS
A 13-mile stretch of the notorious A57 Snake Pass between Sheffield and Manchester will be closed for four days from 12 November for safety improvements. Work will run from the junction with the A6013 at Ashopton Viaduct to Hurst Road.
MICESEL OMR
Rix BioDiesel has announced plans for major expansion, which will make Biodiesel available across the Midlands, North-East and Scotland.