n In view of the proposed re-allocation
23rd February 1968
Page 63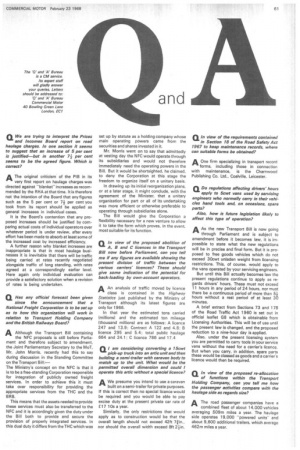 Page 63, 23rd February 1968 —
n In view of the proposed re-allocation
Close
of functions within the Transport Holding Company, can you tell me how the passenger activities compare with the haulage side as regards size?
AThe road passenger companies have a
combined fleet of about 14,000 vehicles averaging 509m miles a year. The haulage side operates 19,000 "powered units" and about 9,600 additional trailers, which average 462m miles a year.