Save TruckPol campaign gets MP's full support
22nd March 2012
Page 3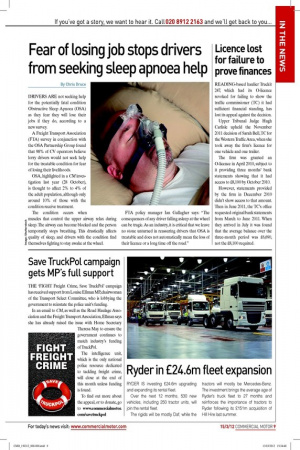 Page 3, 22nd March 2012 —
Save TruckPol campaign gets MP's full support
Close
THE 'FIGHT Freight Crime, Save TruckPol' campaign has received support from Louise Ellman MP, chairwoman of the Transport Select Committee, who is lobbying the government to reinstate the police unit's funding.
In an email to CM, as well as the Road Haulage Asso ciation and the Freight Transport Association, Ellman says she has already raised the issue with Home Secretary Theresa May to ensure the government continues to match industry's funding of TruckPol.
The intelligence unit, which is the only national police resource dedicated to tackling freight crime, will close at the end of this month unless funding is found.
To ind out more about the appeal, or to donate, go to www.commercialmotor. com/savetruckpol