Transport Permits for France
22nd July 1966
Page 66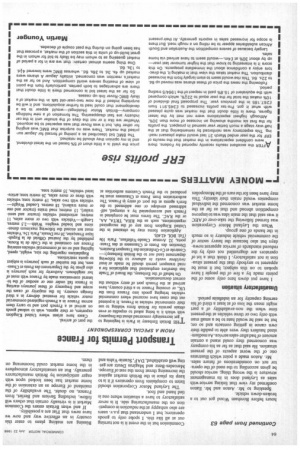 Page 66, 22nd July 1966 —
Transport Permits for France
Close
FROM A SPECIAL CORRESPONDENT THE British Embassy in Paris is beginning to get increasingly concerned about the frequency with which it is being asked to expedite or even obtain permits for British firms wishing to use their commercial vehicles in France. It is pointed out that cases have occurred where commercial vehicles bringing goods into France from the UK, or crossing France to a third country, have arrived at the French port of entry without the correct documentation.
On behalf of the Embassy, the Board of Trade has therefore emphasized that application for a road transport permit should be made at least two/three weeks in advance to the following department (and not to the British Embassy):— Controle et Co-Ordination des Transport Routiers, Direction des Pants et Chaussees et des Transports, 32 Avenue Claude-Vellefaux, Paris 10e (Tel: BOL 42.40).
Application forms may be obtained in the United Kingdom from any of the recognized organizations, such as the RHA, TRTA, AA, or the RAC. The forms must be completed in French and accompanied by a stamped, selfaddressed envelope or one addressed to the firm's agents at the port of entry in France. The authorization from Ponts et Chaussees must be produced to the French Customs authorities at the port of arrival.
Cases have arisen where United Kingdom exporters, or their agents, wish to unload goods on arrival at a French port and to carry them across France in a French-registered commercial motor vehicle for eventual delivery in a third foreign country. In the majority of cases the scope and frequency of these journeys starting in France fall under one or another of the bilateral conventions made by France with most of her neighbours. Authority for such journeys is also given by the Department des Fonts et Chaussees, but the number of such journeys is subject to quota restrictions.
Regulations regarding the size, weight, speed, lighting and so on of commercial vehicles entering France are contained in the Code de la Route, published by the Journal Officiel de la Republique Francaise, 26 rue Desaix, Paris 15e. Vehicles must not exceed the following maximum dimensions and loaded weights: Width-2.5 metres. Length—Vehicles with two or more axles, 11 metres; articulated vehicles (tractor and semitrailer), 15 metres; road trains (tractor and one or more trailers), 18 metres. Loaded Weight— vehicles with two axles, 19 metric tons; vehicles with three or more axles. 26 metric tons; articulated vehicles, 35 metric tons.