Id to avoid 'idle time' succeeds
22nd July 1966
Page 41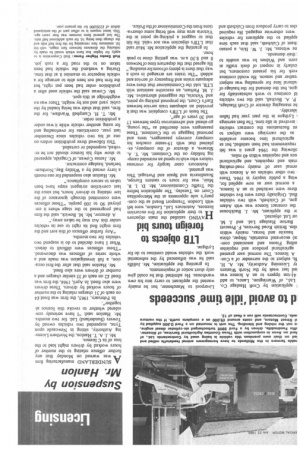 Page 41, 22nd July 1966 —
Id to avoid 'idle time' succeeds
Close
application by Croft Haulage Co. Ltd., of Warrington, Lanes, to add 4f-ton tippers to an A licence was Led last week by the North Western ty Licensing Authority, Mr. A. H. Fe, subject to the surrender of a ConA licence. The normal user granted agricultural produce and requisites uding Fisons and associated cornm) excavated materials, felspar, china bauxite and borax, mainly within tiles. British Road Services, F. Prescott Barton Haulage Ltd. and J. M. (err Ltd. objected.
Dr the applicant, Mr. J. Backhouse the contract licence was with Adam .goe, of Culcheth, with two vehicles ified. Originally there were five vehicles three were switched to an A licence, a normal user as now applied for, wing a public inquiry in 1964. There two other vehicles on A licence with ormal user of: mainly road-making aials and requisites, and agricultural .uce and requisites within 40 miles.
allowing the 1964 grant it was felt requirements had been satisfied, but as agricultural lime became available as the carryings were subject to :nt fluctuations the contract vehicles involved in idle time. The fleet earnings Lythgoe in the past year had fallen ;iderably.
he managing director of Croft Haulage, P. A. Birchall, said the two vehicles ld continue to work substantially for igoe, but the demand for the haulage of mItural lime for spreading was subject ,eather and season. He would continue work for his present customers, but icularly in respect of dock traffic at corn and Widnes he was unable to their demands.
ne witness, Mr. J. W. lkin, a potato ;hant of Culcheth, said that each time applied to the applicant for vehicles were otherwise engaged. He required des to carry produce from Culcheth and Liverpool to Manchester, but he mainly wanted the applicant to carry into his own warehouse. He admitted that he could give only short notice of requirements.
In granting the application, Mr. Jolliffe said he was influenced by the substantial work the vehicles would continue to do for Lythgoe.