son Statement (Cont d)
22nd July 1966
Page 35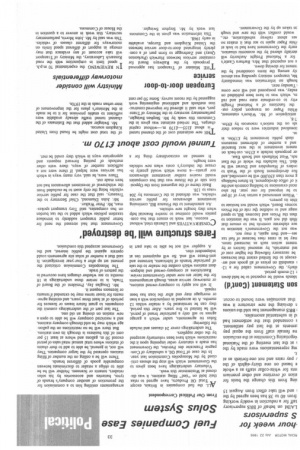 Page 35, 22nd July 1966 —
son Statement (Cont d)
Close
idends would be expected to be held down ! 12-month period.
'Rally, the Government called for a 12standstill on prices of all goods and serexcept to the limited extent that increases be necessary following the higher cost of ted materials, by seasonal factors or by mment action such as increased taxes. may let in rates rises because of fuel tax .ses—and then again, it may not.
was not the Government's intention to uce elaborate controls but to ensure that ;ffish did not gain. It was the intention to then the Prices and Incomes Bill, to speed ssage and to redefine the role of the Prices icomes Board, which would not hesitate to [thin its powers.
. Wilson announced a surtax levy of 10 per to be imposed for one year. He also need extensions to building controls and the )1 of office development. In future buildings g more than £50,000 will be controlled, and lice development South of the Wash to orders of Hampshire and Dorset will be >lied. This includes the whole of the East nds, West Midlands and South East.
ier proposals include a £55m. cut-back on nment investment in the next financial and a number of deferment measures slash public investment by £150m. in
311.
tionalized industries were to reduce their ids on the nation's resources by £95m. 7-8, anticipation of Mr. Wilson's statement, White Paper on transport policy outthe functions of a National Freight a-ity to co-ordinate state road and rail es, which was to have been published on esday, was postponed and will now come i Tuesday next.
hough no information was immediately ble, transport ministry spending was almost aly among the items considered by the .nment for slowing down.
s not expected that Mrs. Barbara Castle's for a National Freight Authority will Aerially altered by the economic situation, early the Government have had to look at Mite Paper again to see that it makes no ses about railway subsidization, etc., would conflict with the new and tough Dn. taken up by the Government.