1 Could you tell me whether by driving
21st August 1970
Page 63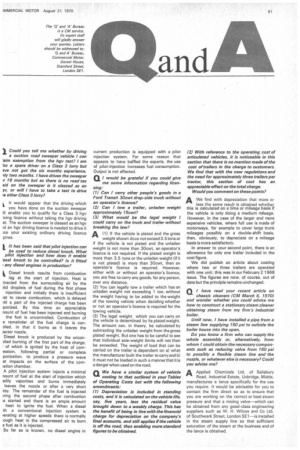 Page 63, 21st August 1970 —
1 Could you tell me whether by driving
Close
a suction road sweeper vehicle I can aim exemption from the hgv test? I am 'so a spare driver on a Class 3 lorry but 2ve not got the six months experience, 7ly two months. I have driven the sweeper Pr 18 months but as there is no road tax lid on the sweeper is it classed as an 7v, or will I have to take a test to drive re other Class 3 lorry?
k It would appear that the driving which
you have done on the suction sweeper ill enable you to qualify for a Class 3 hgv iving licence without taking the hgv driving st. The suction sweeper is classed as an hgv id an hgv driving licence is needed to drive it )ce your existing ordinary driving licence pires.