GOOD SUPPLIES OF HARDWOOD THE hardwood supply position is I
1st April 1949
Page 9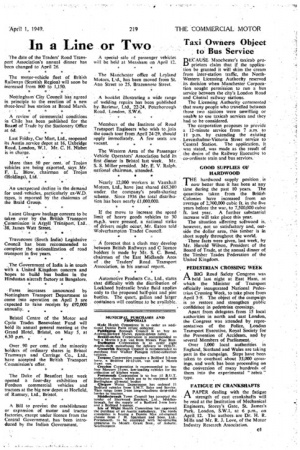 Page 9, 1st April 1949 —
GOOD SUPPLIES OF HARDWOOD THE hardwood supply position is I
Close
Keywords :
now better than it has been at any time during the past 10 years. The quantities taken from the Britigi Colonies have increased from an average of 2,700,000 cubic ft. in the live years before the war, to 7,500,000 cubic ft. last year. A further substantial increase will take place this year.
The situation affecting softwood is. however, not so satisfactory and, outside the dollar area, this timber is in short supply throughout the world.
These facts were given, last week, by Mr. Harold Wilson, President of the Board of Trade, at the Annual dinner of the Timber Trades Federation of the United Kingdom.