New food wage orders
19th September 1981
Page 8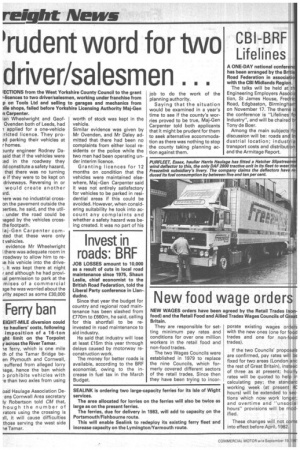 Page 8, 19th September 1981 —
New food wage orders
Close
NEW WAGES orders have been agreed by the Retail Trades (nonfood) and the Retail Food and Allied Trades Wages Councils of Great Britain.
They are responsible for setting minimum pay rates and conditions for over one million workers in the retail food and non-food trades.
The two Wages Councils were established in 1979 to replace the nine Councils, which formerly covered different sectors of the retail trades. Since then they have been trying to incor porate existing wages orders with the new ones (one for food trades and one for non-food trades).
If the two Councils proposals are confirmed, pay rates will be fixed for two areas (London anc the rest of Great Britain), instead of three as at present; hourIN, rates will be quoted to help in calculating pay; the standard working week (at present 4C hours) will be extended to sections which now work longer; and overtime and "unsocial hours" provisions will be modified.
These changes will not COME into effect before April, 1982.