Q We employ several drivers on hgv duties but find
18th December 1970
Page 73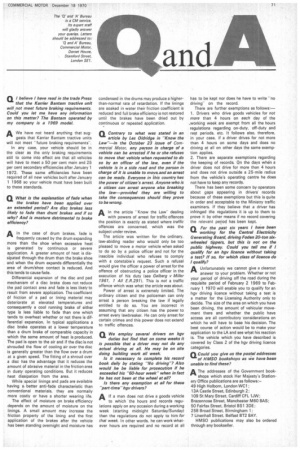 Page 73, 18th December 1970 —
Q We employ several drivers on hgv duties but find
Close
that on some weeks it is possible that a driver may not do any actual driving at all. He may be on site doing building work all week.
Is it necessary to complete his record book daily by stating "No driving"? Also would he be liable for prosecution if he exceeded his "60-hour week" when in fact he has not been at the wheel at all?
Is there any exemption at all for these "part-time" hgv drivers?
AIf a man does not drive a goods vehicle to which the hours and records regulations apply on any occasion during a working week lstarting midnight Saturday/Sundayl then the regulations do not apply to him for that week. in other words, he can work whatever hours are required and no record at all