Win work from the Web
15th August 1996
Page 8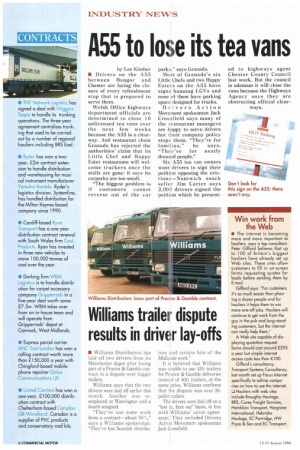 Page 8, 15th August 1996 —
Win work from the Web
Close
• The internet is becoming more and more important to hauliers, says a top consultant. Peter Gifford believes that up to 100 of Britain's biggest hauliers have already set up Web sites. These sites allow customers to Fill in on-screen Forms requesting quotes for loads before sending them by E-mail.
Gifford says: "For customers it's so much easier than phoning a dozen people and for hauliers it helps them to win more one-off jobs. Hauliers will continue to get work from the guy in the pub and long-standing customers, but the internet can really help them."
A Web site capable of displaying quotation request forms should cost around £295 a year but simple internet access costs less than £100.
Gifford's consultancy, Transport Systems Consultancy, last month set up Focus Internet specifically to advise companies on how to use the internet.
▪ Hauliers with web sites include Brought)/ Haulage, RS, Carey Freight Services, Hamblion Transport, Hargrave International, Hebrides Haulage, EC Partridge, HW Pryce & Son and EC Transport.