Licence reduced
14th January 1977
Page 33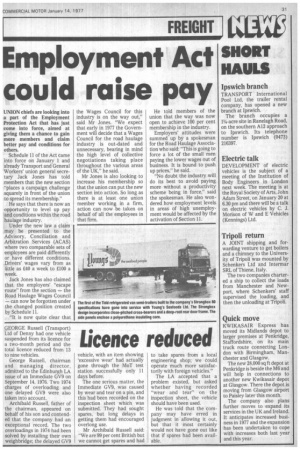 Page 33, 14th January 1977 —
Licence reduced
Close
vehicle, with an item showing 'excessive wear' had actually gone through the MoT test station successfully only 11 days before.
The one serious matter, the Immediate GV9, was caused by wear and tear on a pin, and this had been recorded on the inspection sheet which was submitted_ They had sought spares, but long delays in getting them had encouraged overlong use.
Mr Archibald Russell said: "We are 99 per cent British but we cannot get spares and had to take spares from a local engineering shop; we could operate much more satisfactorily with foreign vehicles."
The LA accepted that a problem existed, but asked whether having recorded "wear and tearon the inspection sheet, the vehicle should have been used.
He was told that the company may have erred in judgment in allowing it out, but that it most certainly would not have gone out like that if spares had been available.