Row over deposit
12th August 1993
Page 4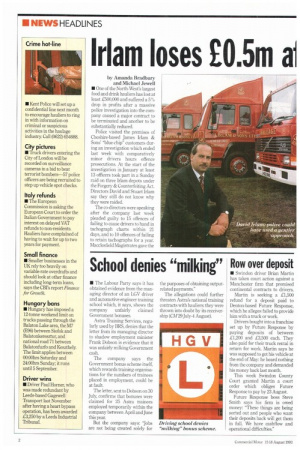 Page 4, 12th August 1993 —
Row over deposit
Close
• Swindon driver Brian Martin has taken court action against a Manchester firm that promised continental contracts to drivers.
Martin is seeking a 11,500 refund for a deposit paid to Denton-based Future Response, which he alleges failed to provide him with a truck or work.
Drivers bought into a franchise set up by Future Response by paying deposits of between 11,200 and /3,500 each. They also paid for their truck rental in return for work. Martin says he was supposed to get his vehicle at the end of May: he heard nothing from the company and demanded his money back last month.
This week Swindon County Court granted Martin a court order which obliges Future Response to pay by 23 August.
Future Response boss Steve Smith says his firm is owed money: "These things are being sorted out and people who want their deposits back will get them in full. We have cashflow and operational difficulties."