HERE'S ONE.
10th January 1922
Page 3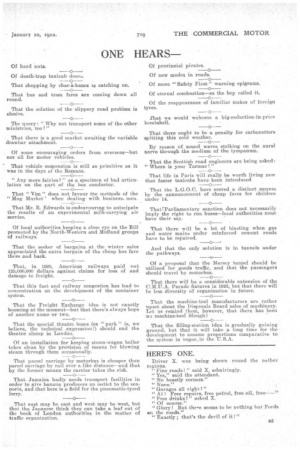 Page 3, 10th January 1922 —
HERE'S ONE.
Close
Driver X. was being shown round the nether regions. "Fine road!" said X. admiringly.
"Yes," said the attendant. "No beastly corners."
" None."
"Garages all right?" " Al ! Free repairs, free petrol, free oil, free—" " Free drinks?" asked X.
" Of course."
"Glory! But there seems to be nothing but Fords en the roads."
" Exactly ; that's the devil of it !"